ANDAMAN After Sun Bath Bomb

More Treat
More Nurish
More Fizzy
More Relax with Aromatic smell…
Aqua Kiss : Luxurious, Awake, Power

Classic Sakura : Fragrant, Sweet, Gentle

Melon : Fresh, Fun, Naughty

Wood Sage : Warm, Relax, Sleep Well

Love Spell : Seductive, Sexy, Romantic

Andaman : Clean, Clear, Meditation
Their scent are from aromatherapy that have more benefits such as relax, balances moods, leaves you feeling fresh, wakeful, make restful sleep and etc. In additon, other ingredientsare very useful and not cause allergies.
Is a fizzy soap made from 100% natural. Ingredient, such as salt and sesential oil for put in the bathtub. It's split a bubble for soak and bath. Bath bomb's causing body cares, cleans skincare and soft skin, and also eliminate odor as well.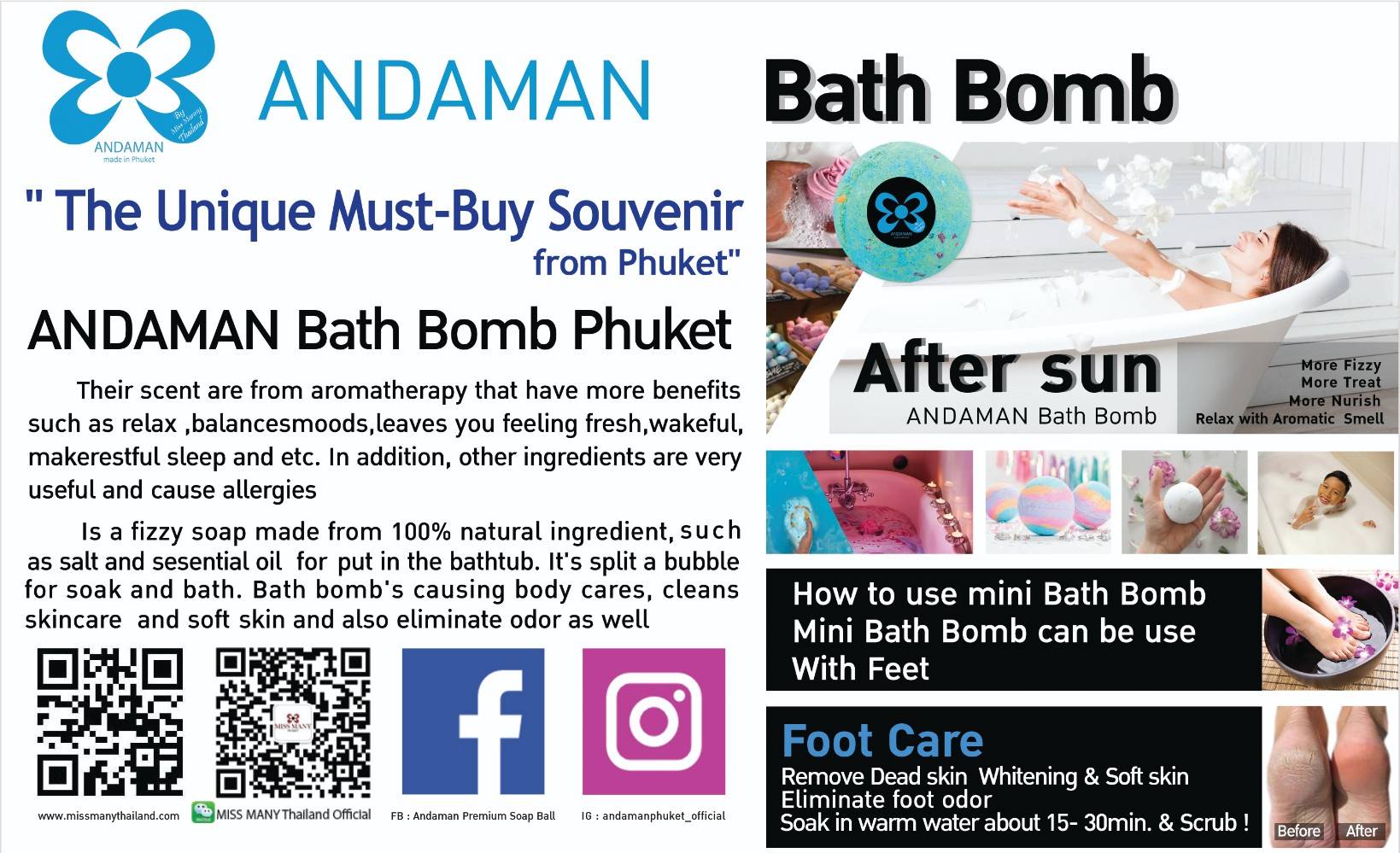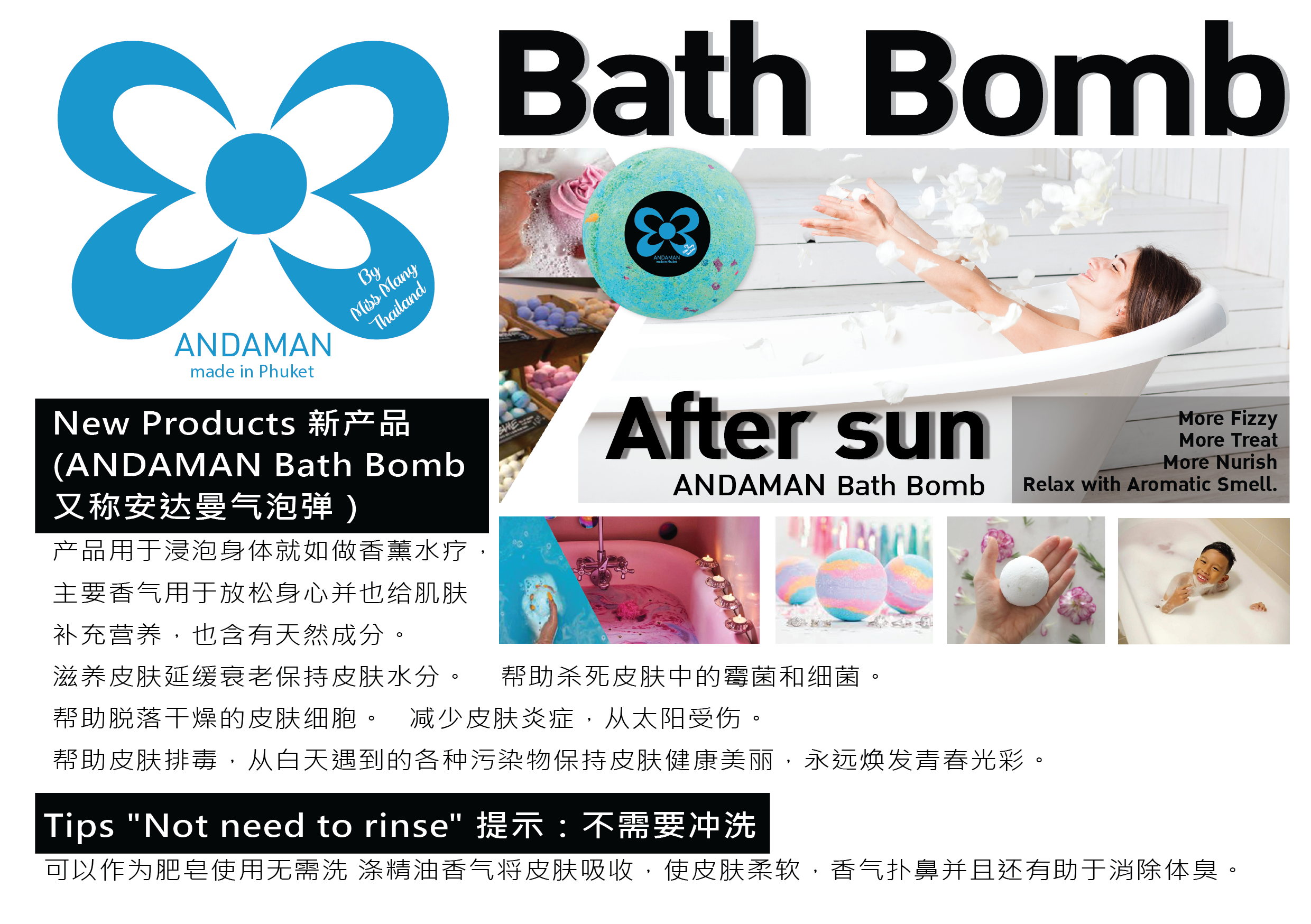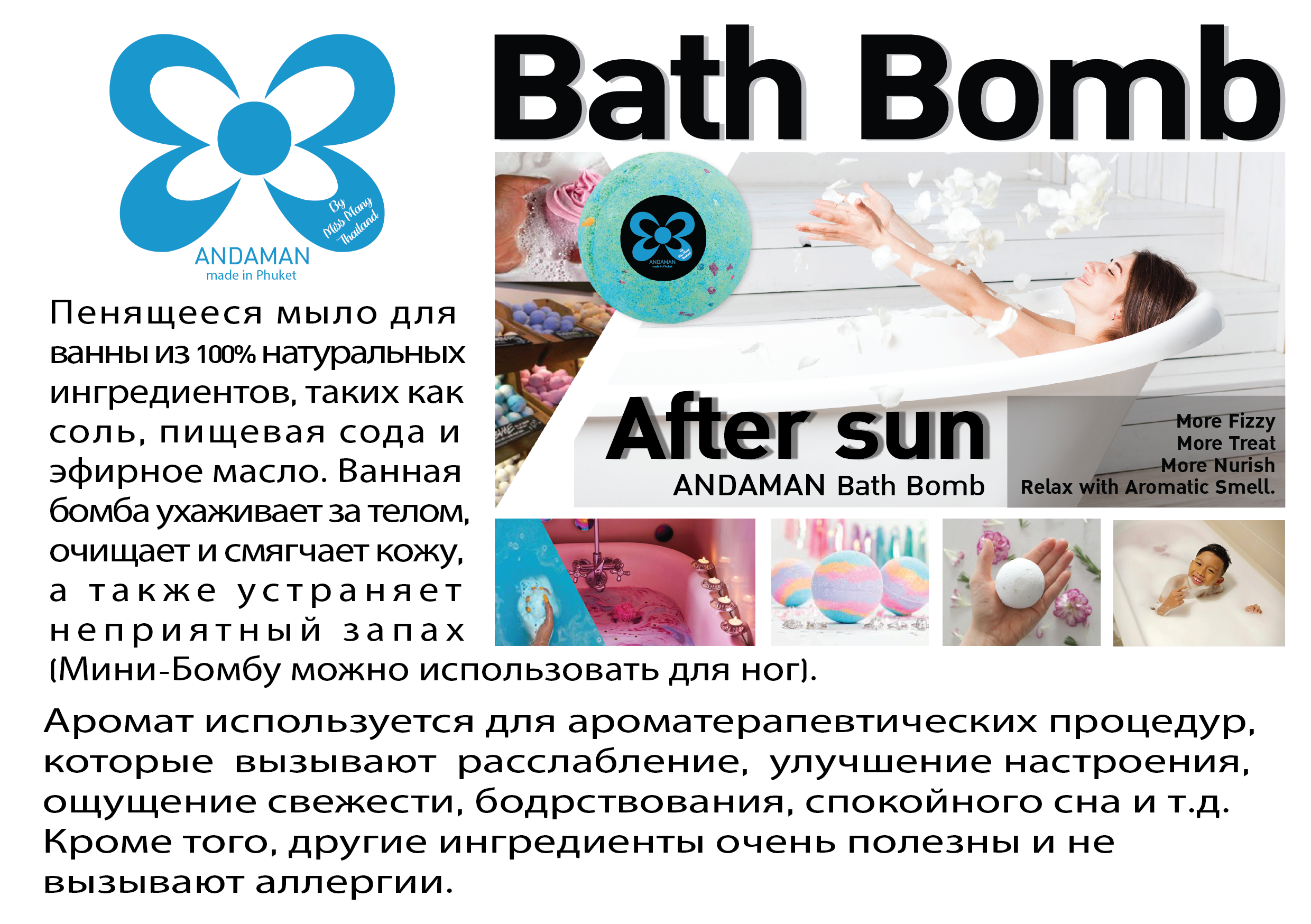 Mini ANDAMAN After Sun Bath Bomb

How to use mini Bath Bomb?
Mini Bath Bomb can be use with Feet.
Soak in warm water about 15- 30min. & Scrub